LA FERME DU TORRENT
is a 27-hectare third generation family farm owned and run by Martial Tauxe. It is situated in Leysin, a small Swiss Alpine village in Canton of Vaud.

The farm is situated at 1200 meters and is surrounded by the beautiful mountain ranges. It offers a magnificent view of the Diablerets Glacier, the Pic-Chaussy, the Mont d'Or, the Tour de Mayen and the Tour d'Ai, the Berneuse and across the Rhone Valley, the impressive Dents du Midi range.
Cattle of mixed breeds, primarily Simmental are bred on the farm. The cross breeding produces strong cattle with a better immunity.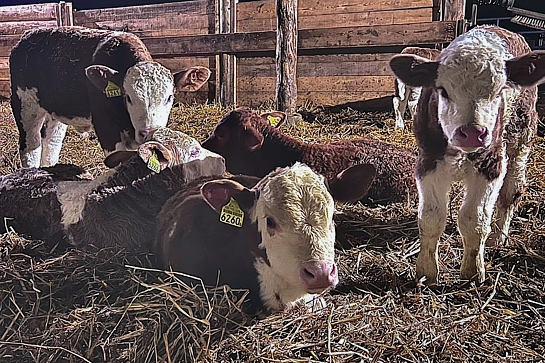 The farm is a small enclosed ecosystem which produces the hay needed to feed the cattle during the winter months. In the summer the alpine pastures, which reach as high as 2000 meters, are green and flourishing.

These Summer pastures offer the cattle all their needs in a natural environment.
In addition to the herd of cattle, free range chickens, two dwarf goats and our beloved sheep dog are also part of the farm.
We essentially produce and sell our products to the local community. We also supply several restaurants in our community of Leysin and the surrounding mountain towns.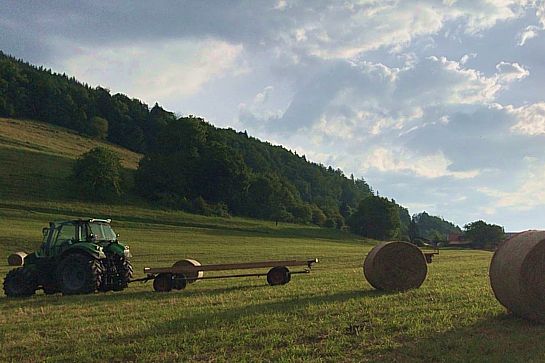 ↑